WE'LL POST OPPORTUNITIES AS THEY BECOME AVAILABLE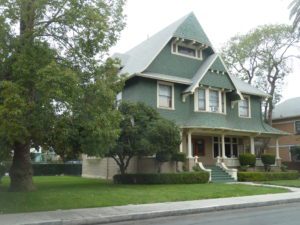 Woodcraft Manor
2111 Park Grove Avenue
LARGE, PRIVATE ROOMS FOR GRADUATE STUDENTS ONLY - GREAT GATED PARKING
Room 5 - 237 SqFt (22.0 m2) - $900/month
AVAILABLE JUNE 1 - AUG. !5: Large, bright room, furnished or unfurnished, with ornamental fireplace. Rent includes gated parking.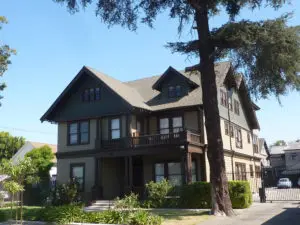 Griffith Hall
939 W. 21st Street
PRIVATE ROOMS AND TWIN-STUDIO APARTMENTS
Twin-Studio Apt. 7 - 751 SqFt (69.8 m2) - $1,800/month
AVAILABLE FOR SUBLET UNTIL JULY 31: Griffith Hall's largest apartment, with two big rooms (206 and 260 square feet), dining nook, modern kitchen and bathroom. Tongue-and-groove paneling, skylight, great extra storage, central heating/air conditioning. Includes two gated parking spaces. Furnished or unfurnished.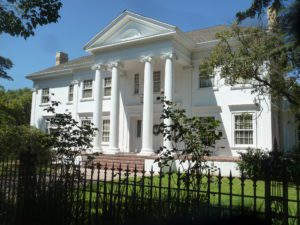 The Colonel's Mansion
27 St. James Park
PRIVATE ROOMS IN THE WEST WING OF A HISTORIC MOVIE MANSION
Room 3 - 213 SqFt (19.8 m2) - 950
AVAILABLE JUNE 1: Large, private room with queen-size bed and built-in storage cabinet.