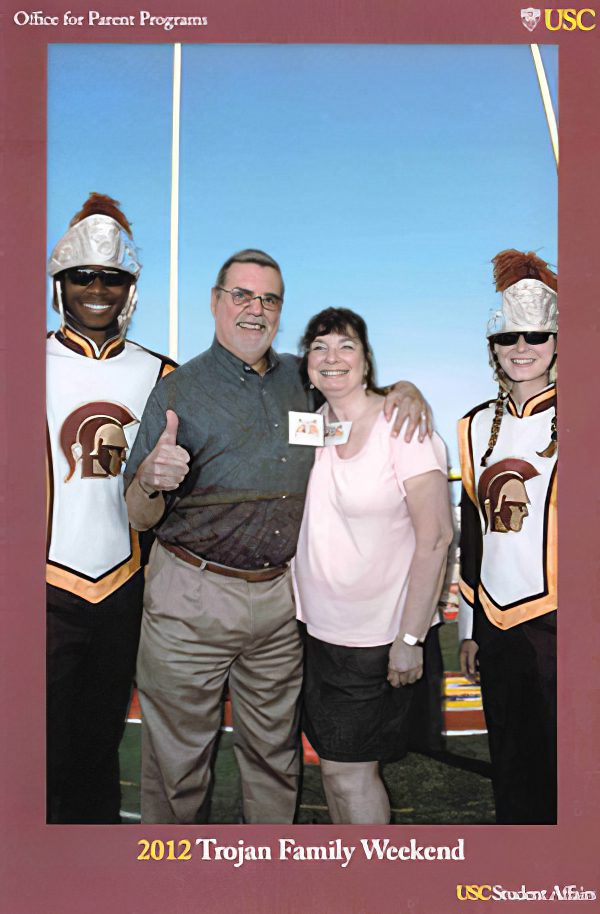 What makes Robinson Residences different from other student housing? A few words from founders Jim and Janice Robinson:
The finest houses: Our beautiful buildings are local landmarks – each more than a century old – with large rooms, high ceilings, grand staircases and glowing woodwork. All are listed historic sites. Motorists stop to admire them.
Modern amenities: Our houses may be classic, but don't judge a book by its cover! Inside you'll find gleaming, tiled bathrooms with Delta showers, kitchens with dishwashers and multiple refrigerators, high-speed internet, and individual heating and air conditioning. Our houses aren't just beautiful – they're also comfortable.
Private bedrooms: We never rent by the bed, as some landlords do. At Robinson Residences, a private room costs less than sharing a room in a cramped student high-rise.
Free parking: Our properties have convenient, on-site parking. And best of all, it's included in the rent. (Others charge up to $200 a month – per car!)
Clean and quiet: We offer clean, quiet, non-smoking environments for considerate students. (Sorry, party animals.) Our friendly housekeeper cleans kitchens, bathrooms and other common areas once a week. No charge.
Hands-on: We've owned and personally operated our houses since 1972. In fact, we live within walking distance. We don't juggle properties for absentee investors, and we don't farm out our responsibilities to outside "professional" management firms.
Fast response: When things need fixing, we fix them fast. We carry our cell phones at all times, and our renters carry our personal cell-phone numbers. Got a problem? We're on call seven days a week.
Green friendly: When it comes to conservation, historic buildings are as green as it gets. No need for demolition, excavation, material hauling, crane lifting, concrete pouring and steel welding. No tons of materials and megawatts of energy. All you have to do is move in!
Community involvement: We're deeply involved in the local community. Janice has been a member of the Los Angeles Police Department's Community Police Advisory Board since 1997. Jim is past president of the West Adams Heritage Association, whose members own and live in hundreds of historic homes in the greater USC area.
USC backers: We're proud to have sponsored Trojan Family Weekend, held on the University Park campus each fall. Jim also has served on USC task forces on housing and parking, and on the Community Advisory Committee for USC's Specific Plan for future development.
Solid experience: We've been housing happy students since 1972. Thousands of them. That's more hands-on experience than many of our competitors put together!
A win-win partnership: Thanks to the students who've chosen our residences, we've been able to restore some of the finest historic homes in the USC neighborhood. That means great places for students to live, and great progress for a rebounding community.