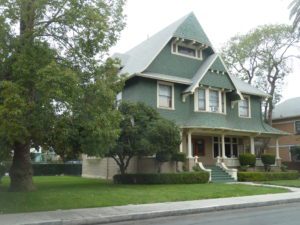 Woodcraft Manor
2111 Park Grove Avenue
LARGE, PRIVATE ROOMS FOR GRADUATE STUDENTS ONLY - GREAT GATED PARKING
Room 9 - 139 SqFt (12.9 m2) - $925
AVAILABLE FOR SUBLET UNTIL AUG. 15: Very private, single room at rear of house. Rent includes parking. Please contact renter Sarah at 619-782-2179 or splancar@usc.edu.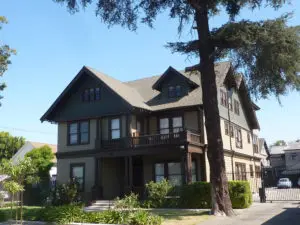 Griffith Hall
939 W. 21st Street
PRIVATE ROOMS AND TWIN-STUDIO APARTMENTS
Twin-Studio Apt. 7 - 751 SqFt (69.8 m2) - $1,800/month
AVAILABLE FOR SUBLET UNTIL JULY 31: Griffith Hall's largest apartment, with two big rooms (206 and 260 square feet), dining nook, modern kitchen and bathroom. Tongue-and-groove paneling, skylight, great extra storage, central heating/air conditioning. Includes two gated parking spaces. Furnished or unfurnished.
Room 9B - 181 SqFt (16.8 m2) - $900/month
This spacious room comes with a designated, gated parking space and features individually controlled heating and air conditioning, and hi-speed internet. Share kitchen and bathroom with one other student.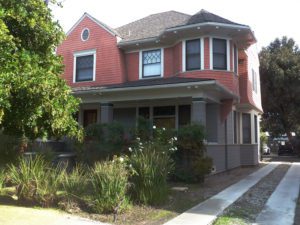 Arabella's House
2120 Oak Street
SPACIOUS 6-BEDROOM HOME WITH LOTS OF GATED PARKING
Room 2 - 195 SqFt (18.1 m2) - $656.32
AVAILABLE FOR SUBLET FEB. 15 TO MAY 15: Share large, furnished room with one other student. Decorative fireplace, bay window and an extra-deep, walk-in closet. Please contact renter Stephenie at 210-929-5662 or salawren@usc.edu.